A commitment with the future
Published 10.5.2021
Human activities are responsible for most of the increase in CO2 emissions in the atmosphere over the last 150 years. As a result, the Earth is changing faster than at any point in our history.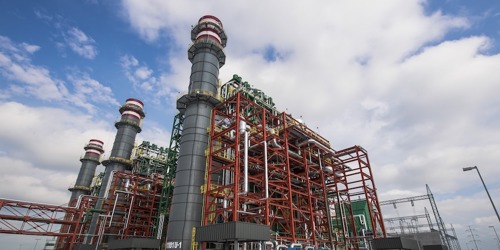 In response to this concern, the International Energy Agency (IEA) introduced the medium-term requirements of the sector's new Net Zero Emissions, which indicates that companies will need to define their strategies supported by investment commitments.
Tenaris, Ternium, Techint Engineering & Construction, Tecpetrol, and Tenova are making great efforts to minimize environmental footprint, developing agendas to climate concerns.
In this context, Tecpetrol created the Energy Transition Business Unit, with the objective to generate business projects and synergy between all the industrial companies of the Techint Group, to work towards a more sustainable future. The unit will focus on identifying opportunities and the execution of projects using hydrogen for decarbonization and identifying opportunities in lithium and batteries.
Engaged in decreasing the carbon footprint, Tenaris released its medium-term commitment based on a 30% reduction of its carbon emissions intensity by 2030 versus its 2018 performance. The Company is committed to developing a long-term sustainable business by minimizing the environmental impact of its operations and making the most efficient use of natural resources and energy.
Ternium is also taking actions to start a decarbonization process to reduce its carbon footprint. To achieve this goal, the Company announced a 2030 plan to lower its CO2 intensity by 20% through a USD 214M investment in its mills in Mexico, Brazil and Argentina. The Company will advance carbon mitigation measures through even greater use of renewables, an increase in the product mix of DRI/scrap-EAF, re-configurations to DRI/EAF, development of low carbon technologies, increase in carbon capture usage and storage as well as the study and development of green hydrogen as a reducing agent.
In this quest to reduce CO2 emissions to the atmosphere, renewable energies appear to be the right solution for generating electric power. According to this scenario, hydrogen will probably have a crucial role in a greener future.
Techint Engineering & Construction evaluates different CO2 capture technologies and solutions to transition from natural gas to hydrogen in industrial plants. In terms of analysis of electrolyzer suppliers, the Company is researching a wide array of suppliers, developing, for example, a partnership with Haldor Topsoe, an expert on ammonia plants.
On the other hand, Tenova, the innovative solutions in metals and mining company, leads the way towards more sustainable steel manufacturing worldwide. The Company has CO2 absorptions units that can capture approximately 250 kg for each ton of DRI out of the 400 kilograms of CO2 produced during the process.
The path to decarbonization is a long process that involves stages, deadlines, and the strong commitment that characterizes all the Techint Group companies. The relationship with the communities and the protection of the environment are their main priorities to continue developing sustainable growth.