Federico Segura: "At Techint, adrenaline is guaranteed!"
Published 1.9.2021
The current General Director of the International Area of Techint Engineering & Construction has announced his retirement after thirty-nine years with the company. In this interview, he shares some of his learnings and the challenges he overcame, pointing out to the younger generations that learning is an ongoing process.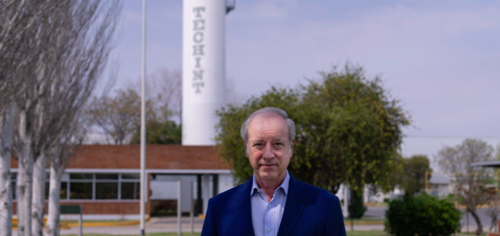 Federico Segura announces he is stepping down. He has served as Director of the International Area since 2016 (covering Egypt, Spain, Italy and India) after being Corporate Technical Director between 2012 and 2016, and before that, Operating Director of Oil & Gas and industrial projects. On this occasion, as he winds up his career with the company, which he considers his "second family", we take a trip down memory lane.
Back in the early '80s, when the story began
Federico Segura joined Techint E&C in 1982. "I started work on the expansion project at the Luján de Cuyo Refinery (Mendoza province, Argentina), where the company was participating in a consortium with Tecnobridas and Desaci. I joined to work in the Planning area and was then transferred to Operations. This was key for me, as I was young and had the chance to learn from an excellent team, as much from a technical point of view as from the human side of things. The entire project was finished on time, within budget, and we were able to complete everything a full year before a similar expansion initiative undertaken at the La Plata refinery."
Federico recalls that "our pride in this achievement was immense," explaining how this was his starting point as he began to move upwards through the company, participating in various projects in different positions over the years: Construction Manager, Project Manager, Project Director, Operational Director of Oil & Gas and industrial projects, and Corporate Technical Director (2012-2016), until reaching his current post. Federico was involved in some of the company's largest-scale works, such as the expansion of the Profertil plant (Buenos Aires Province, Argentina), the construction of the Landulpho Alves Refinery - RLAM (Salvador de Bahia, Brazil), and the Heavy Crude Oil Pipeline, known as the OCP in Ecuador, among others.
"All the projects I've taken part in have been challenging. In fact, the biggest challenge was always the next project, precisely because it was the next new thing. And I found the variety exciting, as well as the need to constantly be resolving new issues. If I had to start over today, I'd have no hesitation at all: I'd go straight back to Techint."
Techint DNA: "shared values that identify us" 
Federico is quick to highlight that at Techint, there is a "core" of shared values transmitted down from one generation to the next, forming the company's "DNA": "We have very strong values that underpin all our work processes: it's about responsibility, dedication, effort, resilience, transparency, perseverance and the search for excellence. These values have shaped the company's unique style from its origins, and are what define it today. In my time, when I started, there was a high staff turnover, and groups were constantly expanding, so it was essential to have principles like these to align and guide us. It's vital for these values to continue to be passed onto the next generations. Furthermore, they are values with which I identify completely."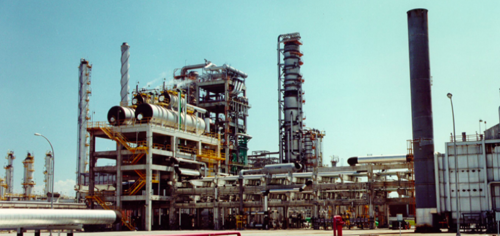 How do you share your experience with younger generations?
Federico's many years of professional experience have shown him that it's as important to transfer knowledge as it is to transmit values. Both are essential when it comes to training employees and equipping them with the necessary skills to provide the company with continuity. "I think that one needs to take great care when teaching new generations. Those with the right experience must be very cautious about how best to transmit it. For this reason, I believe it's essential to observe situations play out and wait for the right moment, which is when a project really needs support so that one can contribute whatever is required to improve it. The important thing is to be prepared to add, as you can only intervene effectively when the other party is ready and willing to listen and evaluate possible solutions."
"I was once that young man just starting out and I can remember how I felt. Life and experience forge your character in ways nothing else can. Today, forty years later, with hindsight, I can see that I should have tried to be more flexible and reflective. But I am extremely grateful to all the professionals who trained me, grateful also for their patience, as they helped me grow as a professional and as a person. This is also the responsibility of those of us with more experience, to train our people about values and ensure these are passed on to new generations."
Here he stops to impart some advice to young professionals: "You must be sure that what you're looking to achieve at a professional level is commensurate with what this company needs. If so, you can look forward to continuous growth and the ceiling will be very high. You'll have to deal with multiple challenges, requiring great efforts ... and I can assure you, adrenaline is guaranteed!"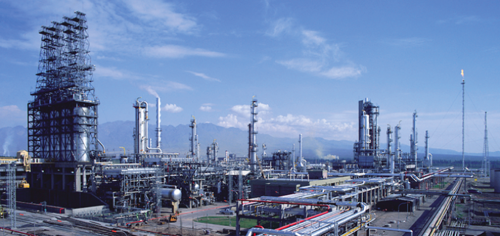 Work teams: the soul of our projects
Although there are many factors that help to shape the success of a project, the make-up of its team is a critical element. "For me, setting up a team when beginning a project is something that must be strategically thought through. Each member has to feel part of a whole, like a cog in a machine—and at the same time, leadership must be capable of enhancing people's individual abilities, compensating the weaknesses of some with the strengths of others. Communication is the key because everything needs to be talked about so any problems can be foreseen and dealt with in time. The unity of the group is essential, and the person in charge must lead all these exchanges to ensure everything flows. When a team works well, magic happens."
Growing together with the company: "I've never stopped learning"
Federico has witnessed how the company has changed over the years, growing in an increasingly competitive context. "Techint has managed to maintain its leadership in a highly demanding market which is constantly in flux. It's a company in continuous growth, transforming itself positively, and at a personal level, it's been very satisfying to live through this process. At Techint, I've never stopped learning new things. This has been a permanent source of motivation for me."
But beyond the changes which take place over the year, there is something that has remained untouched at Techint since its origins, which is the innate spirit that characterizes people's way of working: "The company's unique style has been around since I started and this is reflected in each project. It is bound up with the premise of always doing quality work, striving to comply with timing and other requirements; being thorough and analytical in order to avoid unforeseen events, and meeting the objectives in the best way possible, so as to achieve our target economic results. This ties into the values I mentioned earlier, which underpin each task. Personally, I have the satisfaction of knowing that in all the projects I've been involved with, I've always tried to leave the Techint stamp of quality."
Pride in belonging... and eternal gratitude
"When I look back at my professional career, I feel extremely proud of having developed my life in this company, which permanently seeks excellence. The company will continue to grow and expand in the world, and I feel I've left my two cents' worth in it. I have nothing but profound gratitude for all those who were my bosses, colleagues, and friends because as I always say, they are my second family: with them, I built relationships that will be part of me forever. This is why my retirement is not farewell, but just goodbye."