Networking and cross-sectoral knowledge
Published 13.10.2021
The Professional Development Forums program is one of the courses which Techint Engineering & Construction offers its professionals, a way of providing a complete overview of the business, using tools such as practical case studies.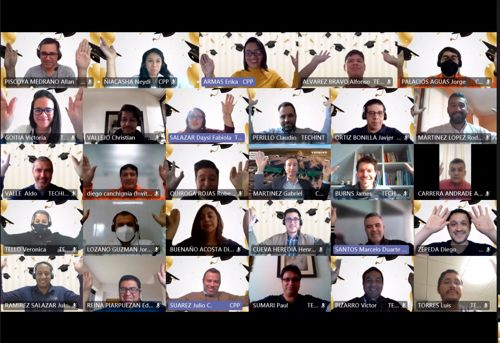 Building a network of contacts who are able to provide help and advice; creating a space for open dialogue that doesn't involve hierarchies, and understanding the functions and processes of core and staff areas at Techint E&C, are just some of the objectives pursued by the Professional Development Forums.
Designed for the company's professionals, the program is now in its fourth edition. It began in Argentina and was subsequently replicated in Brazil, Chile, Ecuador, Mexico and Peru. Held throughout the year, the course material has been designed to support senior professionals from the different areas in the company and is delivered in the form of eleven different forums focused on core and staff areas. These include Engineering, Budgets, Operations, Compliance, Audit, Communications, Human Resources, Knowledge Management and Innovation, among others.
"It's important to understand the dynamics of an E&C project, which is why the program addresses all the different stages in a work with a focus on the tools we use, such as applied Industrial Engineering, Lean Construction and Last Planner, for instance. Special attention is also paid to what happens during the final phases of a project as these are every bit as important as the initial ones: commissioning, following up pending issues, the demobilization program and reviewing lessons learned," details Marcelo Duarte, Techint E&C Project Manager.
The program seeks to ensure that participants become better acquainted with the different areas in the company, encouraging them to network and build relationships with their peers throughout the company, from project managers to directors.
The Professional Development Forums are one of the company's ranges of training programs and have the particularity of using real-life cases as study material to help professionals develop their decision-making skills.
What are you waiting to join Techint E&C? Work with us and be part of this and other training spaces.