Alberto Moscosa: "A pride that lasts a lifetime"
Published 27.6.2022
From a very young age, when he led the commercial development of the Pesquería Power Plant, Alberto Moscosa decided to link his career as an engineer to construction and fieldwork. Currently, it faces its greatest challenge to date: the construction of two of the Dos Bocas refinery plants in Mexico.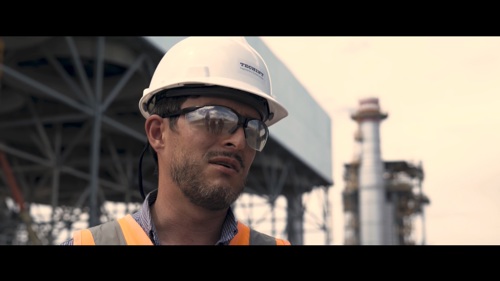 When talking about the different projects in which he was involved during his career at Techint E&C, Alberto Moscosa often resorts to the metaphor of children. "Each project is like a child, I suppose", Alberto likes to repeat: different from each other, with their own challenges and characteristics, conceived in particular circumstances. Some are more "obedient and compliant", others are more "rebellious", but with each one of them he is united by an intense affection and pride that lasts a lifetime.
At the age of 27, Alberto took charge of the development stage of one of the most emblematic projects that Techint E&C carried out in Mexico: the Pesquería Power Plant, which currently supplies energy to the companies of the Techint Group in the country. It was two and a half years of professional growth, in which he was in charge of the team that carried out conceptual and basic engineering.
"After defining the main equipment, we prepared an offer to the Group, negotiated a contract and finally signed an EPC of 500 million dollars," he recalls. Until then, Alberto was responsible for the project. But when the execution stage came, he had to step aside. "I didn't have the experience or the maturity to lead a $500 million project," he admits. However, he always remained very attached to Pesquería. "He was like my son: I had given birth to him and cared for him during his early years."
Learning in the field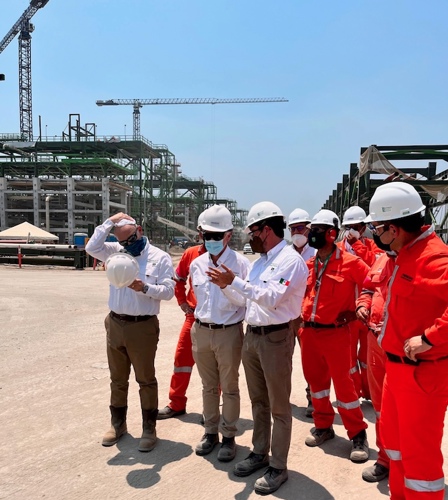 It was with Pesquería that Alberto fell in love with the execution of projects. And from then until today he was always involved in the work. "When you go out on a project you understand a lot of things," says Alberto. "He understands why so many people choose to leave the comfort of the office to get on the job in the first place, and he understands slogans like 'passion for doing'." "Everything makes sense there," he adds. That's because, unlike other jobs, project construction creates a very concrete sense of accomplishment that isn't as prevalent in other industries. A type of realization that often materializes in the short term, or on the same day. "Something that you thought of a year ago, you see it being executed. A decision you make this morning in the afternoon you can see resources mobilized to carry out that decision. Personally, it's terribly satisfying."
The challenges of Norte III
For the development of the Norte III plant, located in Ciudad Juárez, Chihuahua, many obstacles had to be overcome. Alberto defines some of them as "tortuous, real headaches or almost traumatic". To begin with, it was a project started by another company, which went bankrupt before completing the handover to Techint E&C. "It was a roller coaster ride for six months where in one week the project would die and come back to life at least twice," he recalls.
Once this stage was over, when the team had got down to work, a problem arose with a pipe prefabricator. Then, during the pre-commissioning testing phase, a major board burned down. Buying a new one meant stopping testing for 9 months. "With the engineering group, the construction group, and the start-up group, we designed a board, we sent the equipment to the United States to buy it and in a week, out of nowhere, we made a new board," he proudly recalls today.
Dos Bocas: playing in the big leagues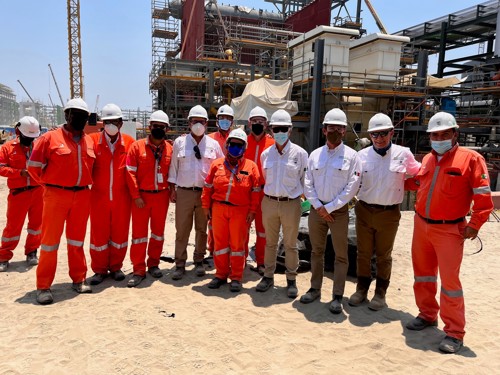 The Dos Bocas refinery is for Alberto one of the main challenges of his career to date. Not only on a personal level, but for the company. Within the refinery, Techint is in charge of certain refining processes and an energy generation process, which is specifically the one that Alberto is in charge of. "At least in North America, the company has never had a contract as big as the one it has today in Dos Bocas." "It's getting to the big leagues," he says. "Anyone who works in engineering and construction always dreams of participating in a project like Dos Bocas."
But that also implies a great challenge. "There is no place to go wrong. This is a project for experts and professionals. Technically it doesn't represent something we haven't done before," says Alberto. The great challenge of this project, in addition to its size, is in the deadline. "Besides the challenging construction deadline, it challenges the engineering and equipment purchasing deadlines."
The taste for an itinerant life
Together with his wife, Alberto has lived in Monterrey, Mexico City, Ciudad Juárez and now in Tabasco. They always took it as an adventure, as a source of emotions that has given them very good experiences. "Constantly moving around offers the thrill of discovering something new every once in a while. There are those who like it, there are those who don't. I like it a lot," he says. Although Alberto recognizes that there are places and cities that he likes more than others, after several moves he learned that one is fine wherever one is as long as one is well. "If you're feeling bad, even if they send you to build a pipeline to Paris, you're still going to feel bad," says Alberto with a laugh.
The pride of working at Techint E&C
Alberto points out three values ​​that make him feel proud to be part of the company. The first is the commitment to its people. "When things get tight, whether it's a global crisis like the pandemic, the one in 2008, or a particular crisis, the company always makes efforts to protect its people," he says. And he adds: "I like working in a company that helps people when things go well, but when things go wrong it also helps."
Second, Alberto mentions Techint E&C's commitment to integrity and its values. "Having worked at the company for 13 years and having been involved in many contract negotiations, it gives me peace of mind to be able to say that I work in an organization with integrity and transparency," he says. Finally, he mentions the strength and support that being part of the Techint Group implies. "The Group has a strength that no other Engineering and Construction company in Latin America has, and that is a great differential."