Celebrating women engineers!
Published 23.6.2022
Today is "International Women in Engineering Day", an opportunity to celebrate the strength of the women engineers working at Techint Engineering & Construction.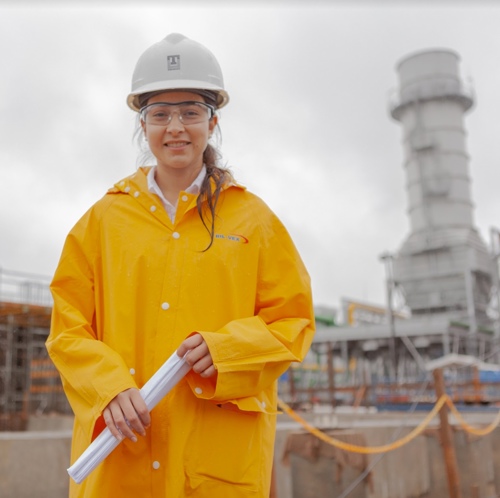 The International Women in Engineering Day (INWED) is commemorated on June 23 to raise the profile of women in engineering and focus attention on the array of exciting career opportunities available to girls in this dynamic industry. It celebrates the outstanding achievements of women engineers in a sector where, like other STEM fields (Science, Technology, Engineering and Math), they are still very much under-represented.
Women in Engineering Day was initially launched in 2014 in the UK as a national campaign by the Women's Engineering Society, a professional academic society created in 1919 in Britain following the end of World War I to unite the women who'd taken over engineering tasks while men were busy fighting in the trenches during the war.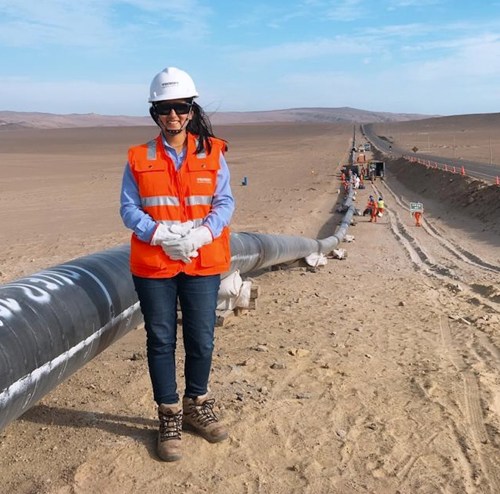 At Techint E&C, it's increasingly common to find women engineers developing their skills and talents, and today, they've shared some reflections about this special day:
"We've been building the history of women in engineering for years! Over time, we've conquered more and more space, so today is an excellent opportunity to celebrate the successes we've achieved, and be inspired to reach for the sky, adding value to our business!"
Magaly Batista, Corporate Contract Administration Manager.
"Being part of a project like this, as a woman and as a leader, is very challenging. However, that's not the most important thing. Whether a woman or a man, we are first of all professionals and we're here to help the company grow."
Marcela Diniz, Parnaiba, Brazil.
"I think that if we can all be clear that the success of an activity is not the result of gender but a person's abilities, skills, and how they express their values of respect and commitment, then gender stereotyping is no longer an issue."
Karina Martinez, Mechanical Completion Coordinator, North America.
"Being a woman in engineering, in an environment where there tend to be more men, means forging a strong character. It's very important to remember and value the history of all the other women who've trodden this path before, and continue to raise awareness that every step forward in this direction is positive, as it's not only a world for men, but one where we can all participate on equal terms."
Tayhana Cliento, Precommissioning Engineer at the Ensenada-Barragan Power Plant, Argentina.
"I encourage all my colleagues to express themselves, to speak up and make their opinion heard, and, of course, to continue building their knowledge, because in Engineering there's never a last word, there's always something new to learn and apply."
Rosa Tinoco, Head of Pipeline Project Engineering, Andina.
"It's vital to ensure that the presence of women in engineering is properly valued. I hope that this recognition will encourage other women to join our industry."
Poornima Admane, Head Engineer, India.