What does an industrial engineer do?
Published 5.4.2022
Luciano Blanco Regojo works in the Fortin de Piedra field, which produces 14% of Argentina's total gas output. "Our biggest challenge is that the construction process never stops!"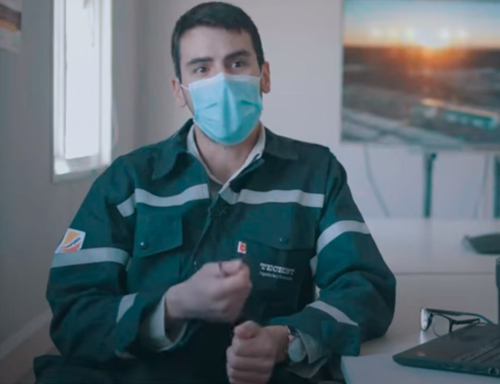 "There's sand under the mouse, sand in the keyboard, sand in your shoes, and in your ears, that discomfort is what motivates me every day to get up early and face the day," says Luciano Blanco Regojo.
Luciano is 30 years old, an industrial engineer who was raised in Daireaux, province of Buenos Aires, and educated at the National University of La Plata, Argentina. He works at the Fortín de Piedra field as a construction superintendent. His first idea of the world of work was about people sitting in offices, working with laptops, producing analyses and reports, which is extremely different from what he's doing now on site. "This is so much better," he says without hesitation.
"What I do is try to assess the needs of each of our customers, and put them together in order to draw up a work program and budget, define the schedule of materials arrivals and other procedures." These tasks involve permanent coordination on a daily basis and paying close attention to all the details making up project execution planning.
At Fortin de Piedra, Luciano has been able to deepen and further develop the knowledge he began acquiring at university, and he says, "It's like doing a master's degree!"