Innovation: Techint E&C incorporates automatic welding in pipelines
Published 14.1.2022
The company has started implementing this new technology at the Los Bronces Project (Chile), obtaining higher quality welds in less time, thus setting itself apart from the competition with an innovative and competitive technological solution. The first part of the strategy is about training local technical personnel to use this technology.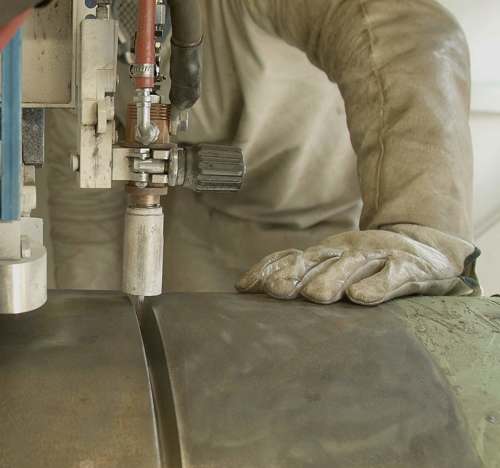 How does the new technology work?
Motorized headers incorporating the welding torch are positioned on a circular metal band mounted on the outside diameter of the tube to be welded, and these deposit the weld as they move over the perimeter of the joint. A header is placed on each side of the pipe. The equipment includes advanced power sources that have been especially designed for this application.
Main benefits: Better welds in less time
Automatic welding means the company can improve the quality and speed of its results and no longer needs to hire specialist companies, entailing significant savings in mobilization and key subcontracts. In addition, the technology can be used for pipeline projects where it's not possible to bring in specialized service providers.
Automatic welding also gives Techint E&C a competitive edge for its customers, as they can now access latest-generation technology that few companies in the world are able to offer. This equipment takes the company's in-house pipeline technologies to a new level, as it looks to the future with the advent of new applications using high-strength materials and higher toughness requirements, which will demand techniques able to offer highly robust mechanical results.
Lastly, automatic welding opens up an opportunity for workforce training in a scenario where there is a shortage of highly-skilled welders using traditional pipeline welding methods.
"This is a crucial milestone for Techint as it puts the company at an advantage vis-à-vis its customers. Although we are just taking the first steps at the moment, the end-game is to perform field welds on pipelines with excellent standards of quality and significant time savings. This means that we will be able to offer our customers solutions using our own equipment and personnel," highlighted Gabriel Pesce, Pipeline Budget Manager.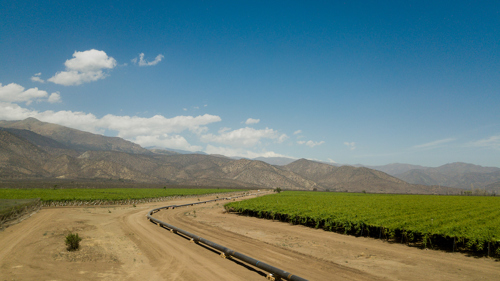 Upcoming challenges: Training staff and gaining confidence
In the short term, it's critical to finish training equipment supervisors, technicians and operators, a challenging task in pandemic times, where face-to-face meetings have to be suspended at short notice and in-person training interrupted.
In addition, it's important to continue building confidence in these new methods, demonstrating that these high-quality welds can be achieved on a sustained basis. "This technology must become the norm, as it can be applied in practically any project. The equipment is highly versatile, and can be swiftly adapted for use in all the different kinds of tasks we perform," explained Tiago Zurita, Construction Manager.