Sustainable performance in the context of a pandemic
Published 5.6.2021
Techint E&C is presenting its 2020 Sustainability Report on World Environment Day. The document details the company's performance in the area of sustainability as well as the actions carried out to support its communities and look after employees in the context of the pandemic.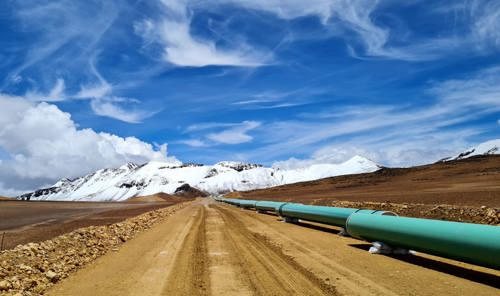 World Environment Day, the United Nations day for encouraging worldwide awareness and action to protect our environment, is celebrated every June 5. This year, the motto "Reimagine, recreate, restore", invites us to reflect and take action as part of #GenerationRestoration to "grow trees, green our cities, rewild our gardens, change our diets and clean up rivers and coasts".
Techint E&C is presenting its 2020 Sustainability Report against this backdrop, a timely reminder of how much the company has achieved in this area and reflecting progress made to implement projects that dovetail with its sustainable development model, such as its certification under the ISO 50001:2018 standard for the rational use of energy. The company also introduced a range of innovative tools to improve and optimize processes and tasks related to health and safety issues and remote onsite activity management, as well as promoting collaborative remote work, among many other projects.
In parallel, during 2020, due to the COVID-19 pandemic, the company invested major efforts to help contain the health emergency, prioritizing healthcare needs in its different communities. CEO Carlos Bacher explains in his opening message to the Report that "We had to adapt to a new scenario, and we reacted quickly, decisively and effectively to roll out health protocols that allowed us to protect the health of our employees and create safe working environments that meant we could continue operations."
At the same time, Techint E&C redoubled its support to its communities through a fund created by the Techint Group, which was mainly used to strengthen healthcare infrastructure throughout the different countries where it operates. The company delivered more than 237,000 biosafety kits to 19 hospitals in Argentina, Brazil, Chile, Ecuador, Mexico and Peru. In Argentina, the company took part in the construction of the COVID-19 Austral Solidarity Hospital set up to treat patients without medical coverage.
To learn more about our performance, access the 2020 Sustainability Report in Spanish* by clicking here.
*Also available in English and Portuguese in the next few days.