Consolidating presence in Colombia
Published 15.9.2021
A new contract means that Techint Engineering & Construction can plan towards a long stay in the country. The project involves the operation and maintenance of Tecpetrol's CPF at the Pendare oilfield for a period of four years.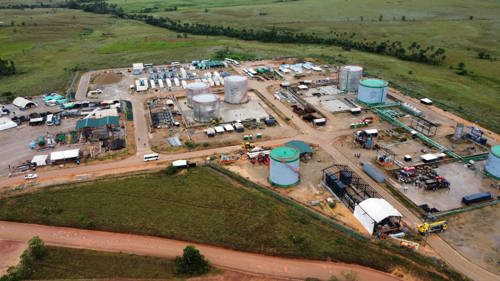 The know-how the company has acquired during the operation and maintenance (O&M) of the Camisea pipelines in Peru, added to services currently being provided for Fortin de Piedra in the Argentine Vaca Muerta fields, have been vital to obtaining this new contract with Tecpetrol, now in Colombia.
The Pendare field lies in the municipality of Puerto Gaitán, Department of Meta, in the Los Llanos Orientales Basin. Techint E&C is building a Central Processing Facility (CPF) for Tecpetrol at this location so that it can process the oil produced.
In August, the customer also awarded Techint E&C the O&M contract for the CPF, starting in December 2021. The contract includes O&M services in the areas of mechanics, electricity, instrumentation, control, and SCADA specialties, as well as crude oil treatment and loading processes, in addition to all asset reliability services and service-related logistics. 
"We bring to the table all the know-how we've acquired during the last fifteen years of operational assistance and maintenance to the Camisea gas transportation system for our customer TgP-Coga. This means we have highly qualified human resources able to provide the right degree of technical support, as well as safety and prevention in the processes themselves," points out Juan Manuel Carreño, O&M Services Manager at Pendare.
"Techint E&C is a provider with huge potential and unique capabilities, able to supply the region's industry with a full range of solutions, ranging from the conception and construction of large-scale engineering works to their operation, maintenance and optimization," explains Óscar Navas, O&M Business Development Manager in the Andean Region.