Techint E&C is working to solve energy supply for Roraima in Brazil
Published 4.6.2021
The company is building the Jaguatirica II thermoelectric power plant in Roraima, the only state in the country not part of the National Interconnected System, obliged to depend on energy imported from other countries.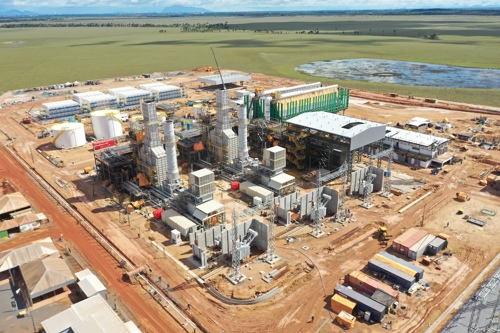 Located in Boa Vista, the Jaguatirica II thermoelectric power plant, owned by the Brazilian company Eneva, is currently under construction with a view to beginning operations in the second half of 2021. The combined cycle plant will use gas from the Azulão field to generate around 126 MW.
Techint E&C is in charge of the construction and assembly, integration and commissioning of the Jaguatirica II project, including the Elevator Substation, Transmission Line and Connection to the Boa Vista Substation, in addition to building the Access Route and Bridge to the Plant. The plant will be equipped with state-of-the-art automated and sustainable machinery, able to guarantee greater security for electricity supply to Roraima. The total surface area covered by the plant is 100,000 m², equivalent to 15 soccer fields.
Currently, Roraima's energy needs are met 100% by diesel-fueled thermoelectric power plants, which produce high amounts of greenhouse gases and are generally unreliable. Once up and running, the new plant will supply 70% of the state's electricity needs, allowing diesel generation facilities to be shut down, leading to significant reductions in generation costs as well as lower emissions.
The main idea is to guarantee a cleaner and safer energy for the state, envisaging a 35% reduction in CO2 emissions in Roraima, representing 180,000 tons/year fewer emissions into the atmosphere while reducing NOx emissions by 99%. Another benefit is the cost savings in generation at Roraima's Isolated System, currently the only federal state not part of the country's electricity grid.
The plant will be fueled by natural gas from the Campo de Azulão fields in Silves, which will be liquefied before storage and eventual transportation to Jaguaritica II in cryogenic trucks.