Published 25.3.2022
Techint Engineering & Construction has just signed a five-year contract with Pluspetrol to carry out the maintenance of the flowlines throughout the Camisea project in Cusco, Peru. The company returns to work with one of its traditional customers, proof that experience and innovation are synonymous with added value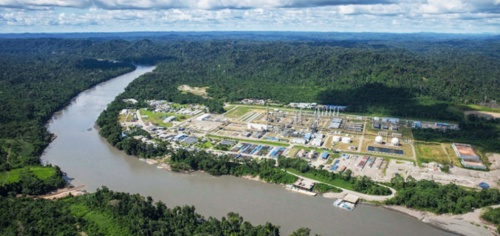 In February 2022, the company Pluspetrol awarded Techint E&C a five-year contract—with the option to extend this to seven years—to carry out the comprehensive maintenance of the flowlines at its Camisea project, specifically at the Malvinas plant and the cluster of its associates. The project envisages over 180 km of flowlines running through the Peruvian rainforest to support the operation of one of the largest gas projects in Latin America.
The contract contemplates civil and geotechnical maintenance tasks along the course of the interconnecting flowlines running from the Camisea block and involves all the tasks required to support the integrity of the hydrocarbon transport systems through the customer's different plants and clusters.
"This contract represents our return to Camisea as a maintenance services provider for hydrocarbons transportation systems. The challenge is that we will have to carry out our work in a highly complex logistical context, such as the Peruvian rainforest, which requires us to implement best practices in terms of occupational health and safety," explains Oscar Navas, Techint E&C O&M Manager in the Andean Region.
Indeed, one of the project's principal challenges is the incorporation of technology to replace tasks previously done manually, such as using drones to optimize routine course inspections in the jungle. Drones have replaced GPS for many surveying tasks because of the level of detail and accuracy of the data they obtain. This not only improves productivity and efficiency when it comes to the standard of the services provided to the customer but also enhances safety conditions for personnel.
In addition to this, new crew camps will have to be set up in remote locations to provide appropriate accommodation to house workers.
"Camisea is the leading energy project in Peru, and provides a large part of the energy used by the country's industry as a whole. Our services will help support the stability and productivity of this vitally important asset, thus contributing to the development of all Peruvians," says Navas.