Energy Transition: a new edition of the renewable energy newsletter
Published 9.3.2022
This fourth issue highlights different initiatives of each of the Business Units of the Techint Group in terms of CO2 reduction, as well as the creation of instruments to promote the development of disruptive technologies in the energy world.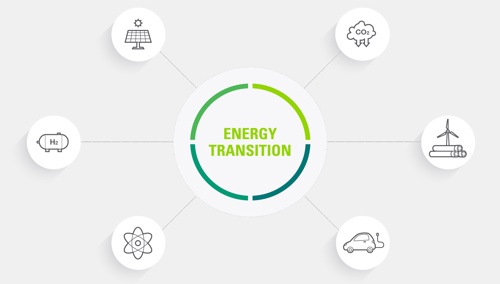 The Techint Group publication details the creation of TechEnergy Ventures, a corporate venture capital (CVC) initiative created by Tecpetrol's Energy Transition Unit, whose remit is to invest in and accelerate the development of disruptive technologies in the areas of carbon management, sustainable lithium extraction, clean power/electrification, and hydrogen and clean fuels.
On the other hand, last January, Tenova, and Snam signed an agreement to foster the decarbonization of the metals sector in Italy and abroad. The aim is to bring integrated, turnkey commercial solutions tested in industrial plants to substantially reduce CO2 and NOx emissions in the metals production process, from melting to processing semi-finished products. The synergy will result in concrete applications in productive sites by contributing to the decarbonization process of the metals sector through a significant reduction in CO2 emissions.
This issue also has details of a Memorandum of Understanding (MoU) between Tenaris, Saipem, and Said to start the design phase of a carbon dioxide capture and utilization (CCU) plant, to be built at the Tenaris plant in Dalmine, northern Italy.
Finally, Ternium presented in February its decarbonization route, a strategy designed to reduce its CO2 emissions by 20% between now and 2030. The company has made significant progress in Mexico down this route with several different initiatives, including a program to increase the capture of CO2 in its Direct Reduction areas at the Guerrero and Puebla mills.
Visit the site and find out all the news here.